CATCH UP WITH ARON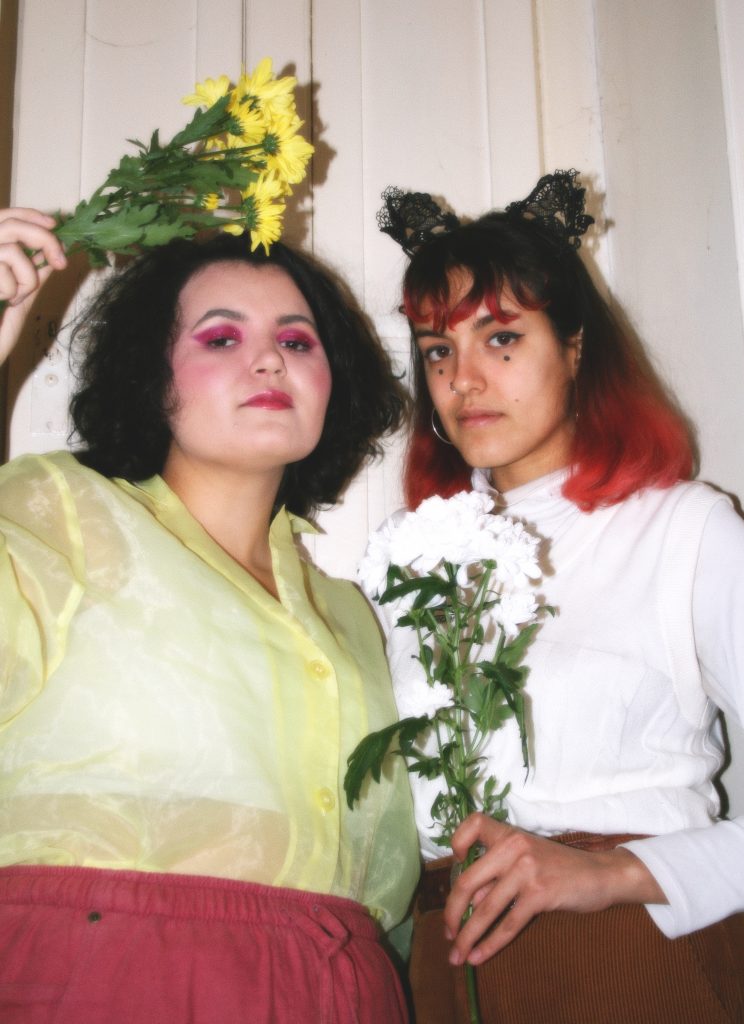 Firstly how are you, and what are you keeping busy with during this lockdown period?
I am good, thank you for asking! I've been writing a lot, which has been nice. The first weeks in the first lockdown I had a big writing block, but then I started to watch loads of movies, series and went on longer walks, which helped a lot with my creativity. I have been recording a lot from home as well. I spent some of my LIMF Academy funding in the first lockdown on recording equipment, which definitely was a smart decision!
So since you were on the LIMF Academy you've changed your name, could you tell us about why you decided on the name change from NORA to ARON?
I have always liked my birth name Nora (fun fact, noraisme means feminism in china), but as an artist name I always felt like it was a little simple and didn't fit me. In literature for many decades, women would use a male alias, especially in male genres, to be allowed to sell the book and/or have a shot at the same success as men would have. The music industry is still widely male dominated, and I thought turning my birth name backwards, so it became "aron" was a fun way to kind of give tribute to some amazing women. It also confuses people, cause I am not what they expect, which I LOVE.
I'm really excited for your new single 'Morning Dream' to come out this week, how did you decide to write with Nikki & The Waves? Were you already writing-mates or was this your first project together?
Awww, thank you so much. It warms my heart. I was super bored in the first lockdown, and wanted to do more co-writes, so I just asked if anyone would be up for it on Instagram, and Nikki was really positive, so that's how it started. It's funny, cause for people who know me and Nikki & The waves, knows we have a very different sound to each other, so it was a super fun process, where we got the chance to play around a lot with various sounds and mix it all together.
What is the idea for this song and what are the lyrics about?
Nikki had this great idea that we should write an upbeat positive song, in contrast to the situation we were living in (lockdown.) Nikki and some cool chords, when the line "Tell me is it real, or is it just another morning dream.." line came to us, which we ended up building the whole song around. The song questions the reality we are living in, what is real and what is made up? The song is embracing the feeling of discomfort as a way to self-confidence and appreciation. On a personal note, I always had a vivid fantasy, and instead of suppressing it, I have learned to actually show it to the world, one way to express it for me is through songwriting. We hope that in these tough days that "Morning Dream" let's people travel to their happy place, real or made-up.
Was the production process different for this single since it was recorded during the pandemic?
No, not really, but it was a very different process from what I am used to still! The super duper talented Zach Bahn did the production of the song and we actually went in the studio and recorded instruments and vocals, which Nikki & The Waves normally do, but I never really have done, so it was a fun experience!
Could you tell us about your favourite show or festival that you performed at?
Yes. One of my favourite gigs ever was playing at Cavern Club AND IT WAS SOLD OUT. Like c'mon, I'm not gonna lie, it was incredibly fun, and I am so thankful for the opportunity. Me and the amazing guys in the band, had at that time played together for a year as well, so we were starting to feel confident and could relax and fully enjoy it, which was amazing.
What can we expect next from ARON, do you have any big plans for 2021?
Yes, I definitely have some interesting stuff up my sleeve. I am releasing loads of music, which I am honestly super nervous and excited to share, my next releases are songs are songs that are very personal to me, so I hope the world will like them as much as I do.
Listen to 'Morning Dream' – Aron's collaboration with Nikki & The Waves:
Interview by: Simone Armstrong