INTERVIEW: LYDIAH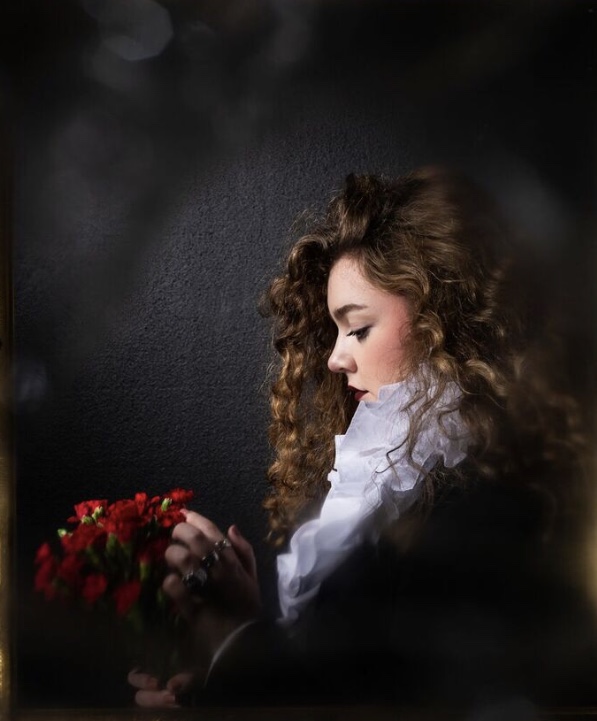 LYDIAH is an alternative-folk artist from Liverpool who carries her uniquely soulful vocal with vivid, poetic lyrics. You may know her well through a variety of high profile shows (Liverpool Sound City for example) or music projects (Levi's Music Project, Merseyrail Soundstation and LIMF Academy). But believe it or not she has only just released her debut single on 27th May. We caught up with her – via the internet (don't worry) to find out more about what's been happening.
So tell us about the creative process of your debut single?
It was actually a really quick process. I wrote the lyrics to the track over an hour or so quite spontaneously. Usually I have something to go from – notes on my phone of lyrics or ideas that I've jotted down – but this time it was a really unprompted write. I got down some basic chords and started out with the vocal melody. I wanted it to be simple but effective to reflect the meaning of the song. It's quite personal and forward so I really wanted the lyrics to have plenty of space to be heard.
I took this into the studio too, very minimal instrumentation was added and it's quite sparse with the whole arrangement but it works. I layed down the vocals and guitar together for a take which is something I tend to do a lot in the studio process and then built the track around the the body of the vocals and guitar.
It's crazy to believe that this is your first single. Tell us why it has taken so long?
I'd been debating for a few years with different singles but wasn't satisfied with what I was producing. I'm very much a perfectionist and wanted my debut to be something I was really happy and proud of in all aspects. I found that my sound had changed quite a bit from when I started. I was 17 playing folky acoustic guitar and wasn't wanting anything else on the tracks but it slowly evolved as I've gotten older and my general sound and voice has matured a lot and overall artistry. I'm definitely glad I waited.
You've released a track during this pandemic. Most people seem not to want to release. Why did you choose to release during this period?
It's understandable why people don't want to at this time. There's lack of the physical opportunities that come from playing live, having your own single launch and supporting gigs. Even though it's not the most ideal scenario and isn't what I'd imagined a debut release to be like, I felt that this was the perfect time to release the track.
I recorded it a year ago and wasn't even sure I was going to release it since my arrangements have grown so much since then. But it turns out it's a really good segue between the beginning of my musical journey into the next part.
Since everybody is at home, I wanted to be able to provide something. The lyrics are very fitting to the current situation too coincidentally so I thought it would be a good idea to get it out.
What's next for you?
So much! I've been planning a major project for months now before lockdown which I am so excited for. I can't wait to start putting things in place once everything is settled again. There are lots of live performances to be had, new releases and the birth of an E.P. to look forward to.
Listen to 'Holding Back' by Lydiah