LIMF Academy Class Of 2019-2020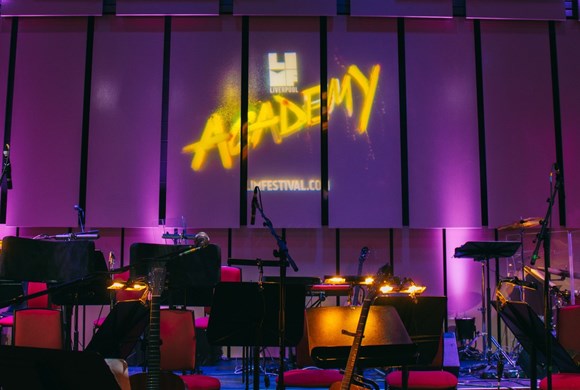 LIMF and its esteemed talent development programme, the LIMF Academy, have been scouting and developing young Merseyside musicians for more than half a decade, offering unrivalled support in launching careers. Academy alumni include MiC Lowry (Universal Music Group, Polydor Records), XamVolo (Decca Records), Eleanor Nelly (Decca Management), LUNA and Jalen N'Gonda, many of whom have been picked up by major labels and have garnered radio support from the likes of BBC 1Xtra, Rinse FM and BBC 6Music.
This year, the Academy's three 'Most Ready' artists are Lydiah, Podge and TEE, who have all been awarded a 12-month development programme, which includes the creation of professional press assets, year-round mentoring, exclusive bi-monthly skills sessions, showcase opportunities to key press and industry and paid membership for one year to the Musicians' Union. The three artists truly reflect the diversity of Liverpool's incredible music scene.
Yaw Owusu, Curator or LIMF said: "The standard of applications for the Academy Talent Development Programme this time was at an all-time high, so the artists that were selected really were the cream of the crop. We – alongside our partners – are very much looking forward to working with them all over the next year. In addition, we have lots planned for music creators across Merseyside who are not in the cohort. Exciting stuff to come!"
19-year-old singer-songwriter Lydiah was born and bred in Liverpool. Her familiar and enchanting sound has been informed by a love of poetry, art and film, and has earned her comparisons to Joni Mitchell, Damien Rice and Bruce Springsteen. This year, she participated in the Loyle Carner-led Levi's Music Project, and previously she has supported established acts including Prom Queen and The Coral's Lee Southall.
Wirral-born Podge cites influences as diverse as Aphex Twin, The Beach Boys and Japanese Shibuya-Kei. His music is a melting pot of different styles but is indebted to synthpop and soundscapes with a rhythmic focus and ambiguous, stream of conscious lyrics.
At 24 years old, TEE is already an important part of Liverpool's R&B scene. Having performed and produced for Mic Lowry, Sub Blue and XamVolo, the former LIPA student is a poet and multi-instrumentalist with a staggering ability to combine music with verse – diligently walking the tightrope between poetry and rap that draws comparisons to Dave, Loyle Carner and early Kanye.
All three 'Most Ready' acts performed at LIMF 2019, along with the other shortlisted artists, SSJ, Nora and Michael Aldag, who will also receive a wide range of support including workshops, rehearsal time and financial support.