CHANGING THE NARRATIVE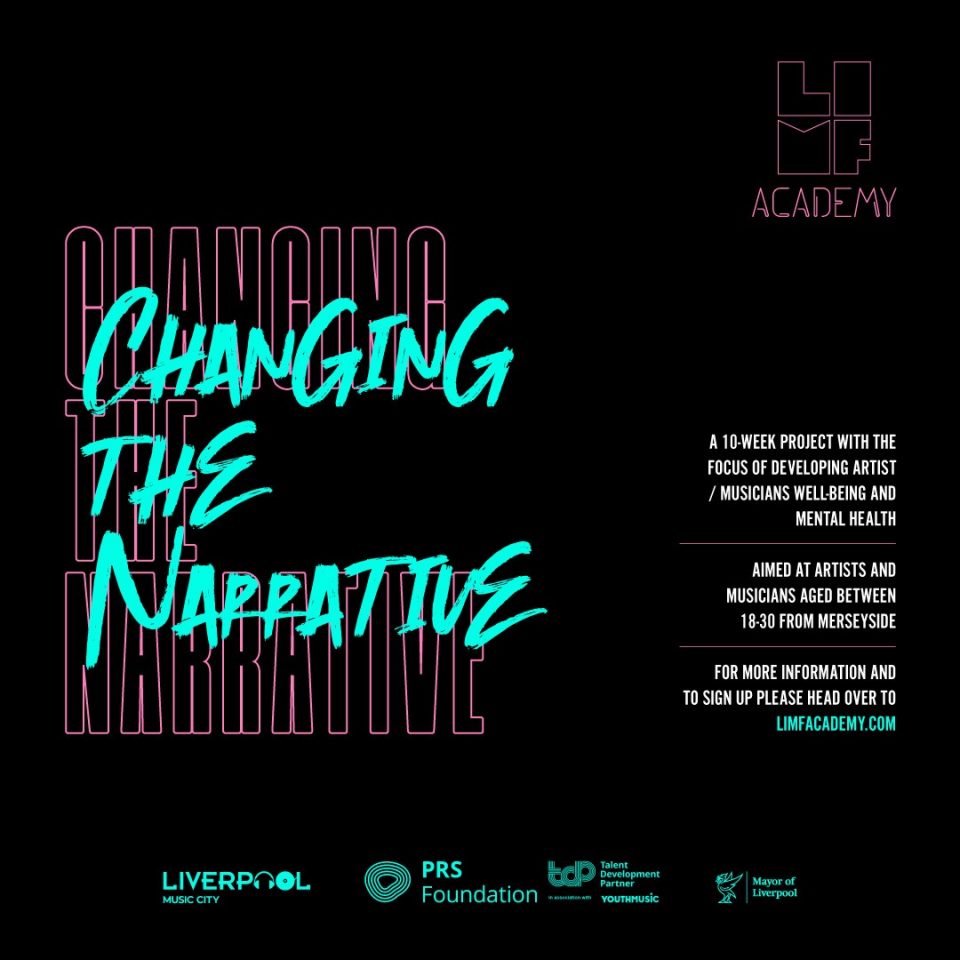 We are proud to announce 'Changing The Narrative', a new programme created to support music creator's and musician's mental health and well-being.
Aimed at emerging music artists and creators between the ages of 18-30 from across Merseyside, 'Changing The Narrative' is a FREE 10 week programme consisting of two hour face to face sessions per week. The purpose? To help participants build inner confidence and self-esteem and raise awareness of their individual processes and practices so they can move forward with a fresh focus and renewed energy in their careers and personal life.
Qualified Mental Health First Aiders will be on hand to help, support and guide participants throughout the programme, which is facilitated by professional life coach Basil Reynolds, supported by LIMF Academy alum RVHEEM and managed by the LIMF Academy team.
Spaces for this programme are limited to 15 individuals and will be allocated on a first come, first served basis. If this sounds like something you would be interested in signing up to, then please fill in the form via the link below before applications close on Thursday 27 May 2021.
Questions? Please email the LIMF Academy Team who are happy to answer any queries you may have: academy@limfestival.com