INTERVIEW: BASIL REYNOLDS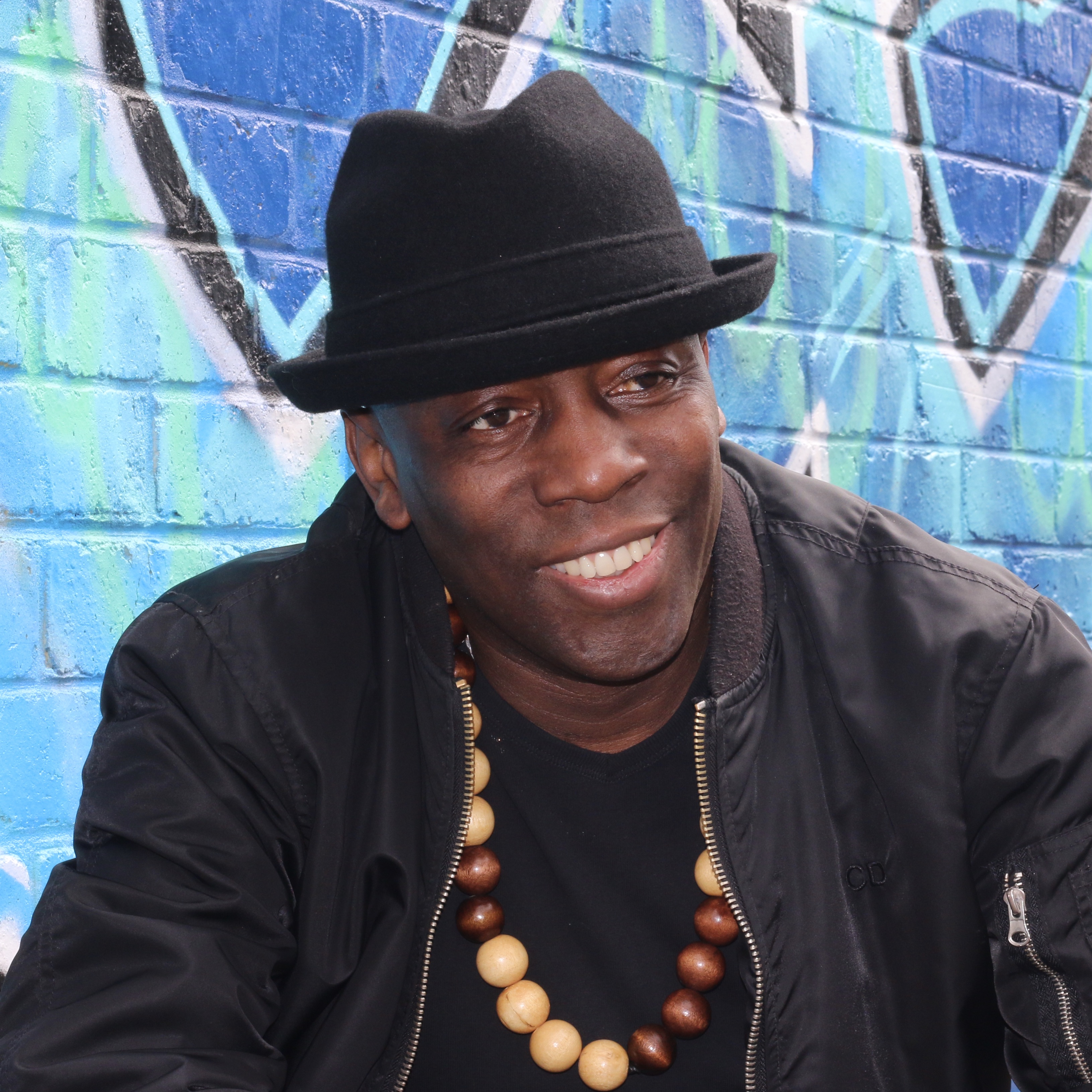 Basil Reynolds has been around the block and has learnt some lessons. The great thing about Basil he is prepared to share them. He is a master coach and an author who specialises in Artist Welfare & Personal Development. Lucky for us, he has been working with the Academy for some time now, providing life coaching and well-being sessions for our cohort. We spoke to Basil about his work earlier this week.
Could you briefly tell us how you made the switch from hip hop musician to life coach?
As a pioneering hip hop artist my relationship to my music was a key component to how I defined myself. From being uncertain of my identity as a young black man it gave me building blocks to forming my identity. I needed to believe in myself and my work, yet the unpredictable nature of the business managed to destabilise that belief. I had to go on a journey to develop and learn what makes my happy and gives me meaning. I found my music inside was to inspire positive change and for me it was a natural progression from artist to a Personal Development Specialist to help others find their music inside.
A lot of what you do is based around music, musicians and performers. Do you believe there is a link between music and wellness?
Music provides a powerful therapy that helps the listener make sense of the world we are living in. People have always found music significant in their lives, whether for enjoyment, for a emotional response, performing or creating. Many a song helps people define key moments in their lives. Music is all around us intersecting our lives, regulating our moods and bringing good vibes to those who are in need. It raises your mood, bringing excitement, or has the power to calm you down. It allows us to feel all the emotions that we experience in our lives. It has the profound ability to help those who are struggling to express how they are feeling without words.
Since you've been coaching younger artists do you find this has its own unique challenges?
One of the greatest challenges for today's aspiring musicians is how do they stand out within an industry that is oversaturated with all of their contemporaries. There is no guaranteed pathway to success in the music industry. Being an old school artist myself, as well as being around other creatives, the question often asked is "how did the established artists do it?" Yet should the question be "what is going to make me happy in music?"
Part of being a musician now is having a presence on social media, do you have any advice for dealing with the pressures of being online?
My philosophy is simple, know who you are and take what is said with a pinch of salt. We are not defined by what others say, we define ourselves from within, our music inside. Musicians are influencers and their sphere of influence can be far reaching. So, it becomes an obligation for musicians to maintain their well-being, so that their core audience or anyone who follows them can also participate in maintaining a healthy life balance. This is the importance of finding your music inside. Remember it's not what is said that hurts us but what we think about what is said.
The Pandemic has been tough for so many, especially artists. What are your thoughts on the future for emerging artists?
You have to be constantly reinventing yourself and investing in your future. Emerging artists today can share their work with the world. This gives them the unique ability to make their music and build their career at their own pace, and with their own unique personality. As an artist I always wanted to retain creative control over my music, today they have more control of their careers than ever before, and that kind of empowerment means that artists no longer need to build their careers in someone else's image.
For more on Basil's work: findingthemusicinside.com
Check out Basil's book: Finding the Music Inside: Your inner algorithm to a more meaningful life: https://www.amazon.com/Finding-Music-Inside-algorithm-meaningful/dp/152725710X
Interview by: Simone Armstrong